Early this morning I met up With Erwin form EHE-bikes (facebook page) on what is shaping up to be the coldest 24th of march ever recorded. And cold it was….. It's hard to take photo's when you can't feel you fingers.
Anyway, we met up at Radio Kootwijk. Radio Kootwijk is a transmission station built in 1918 in order to communicate with the Dutch colonies on the other side of the planet. It is a collection of remarkable buildings and I thought it would be a great backdrop for EHE's wing.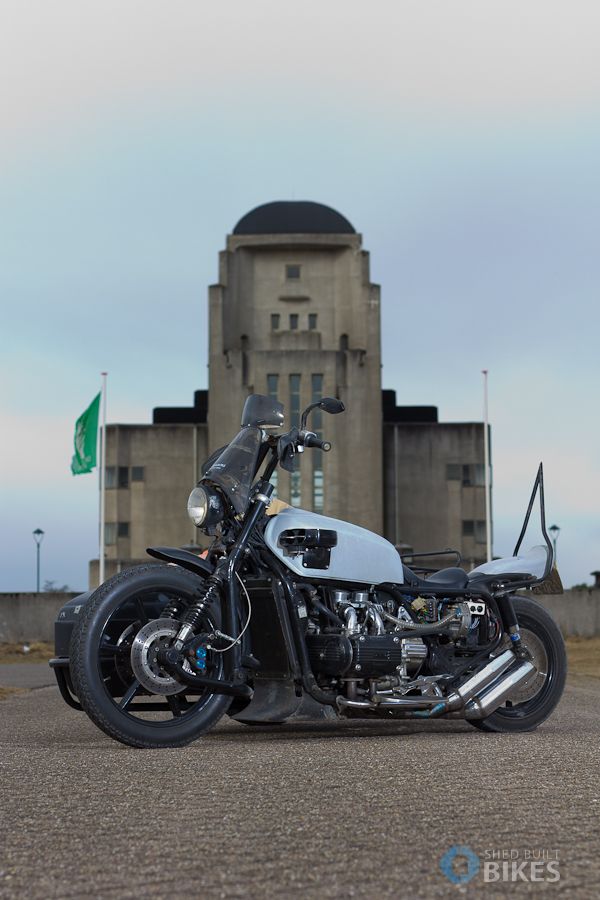 I don't know all the modifications that have been done to this bike, there are to many to remember them all. The most obvious one is the sidecar. It came from an Harley and has been adapted by Erwin to fit the Goldwing. When I say adapted, I mean he built the frame, the suspension and, amazingly, the wheel all by himself.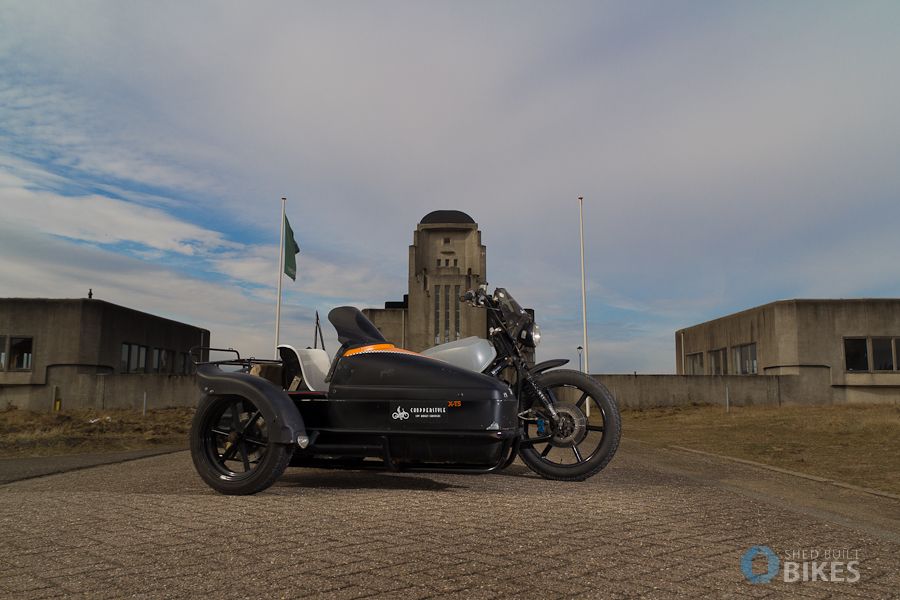 Another thing he did himself is the front fork. Amazing bit of engineering. Oh, and did I mention the air intake on the side of the dummy tank yet?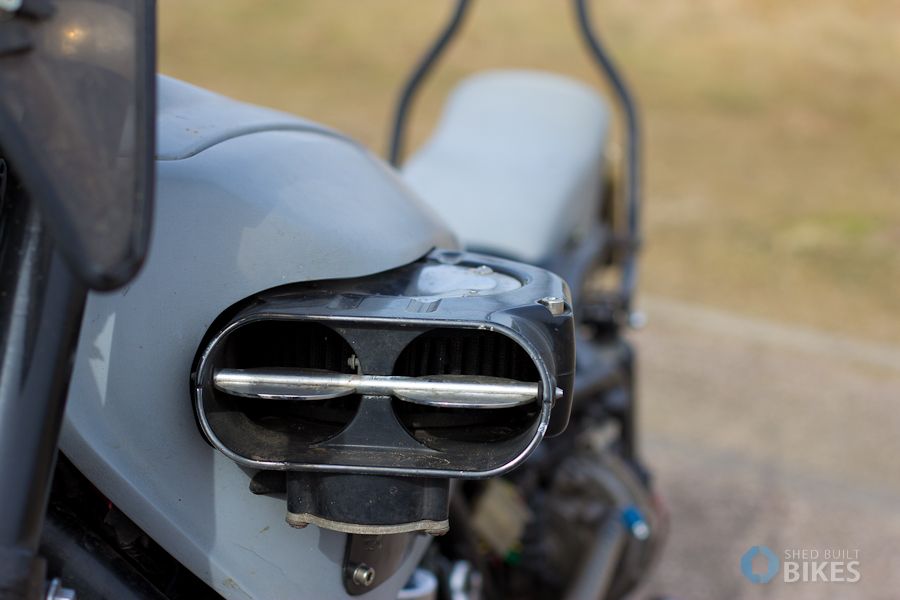 He converted the bike to run on gas (LPG/LNG) which makes it a hell of a lot cheaper to ride. The conversion did take a bit of a toll on the poweroutput of the engine, but sure did not make the sound it produces unattractive. The twin exhausts (adapted Harley mufflers) produce an nice, deep growl without being (too) loud.
The handle bars are, of course, home made too
This all results in a fantastic sounding and great handling bike
I have the feeling we'll be seeing more of EHE's bikes 😉