Maybe it was not the best day to work on the starter of a Virago… Whoever invented the started mechanism for the Virago deserves a kick in the balls. It's horrible. Yamaha realized it is a horrible system, so what did they do? Right: They placed a magnet below the starter mechanism to catch all the metal pieces that come loose during the engine starts. True story!
Someone once described the noise a starting Virago makes as "a jet fighter crashing into a tin factory, but louder'. It's a remarkably accurate description. So when our starter started to become quiet and the 'clanging' noises were replaced by whining noises, we knew something was wrong.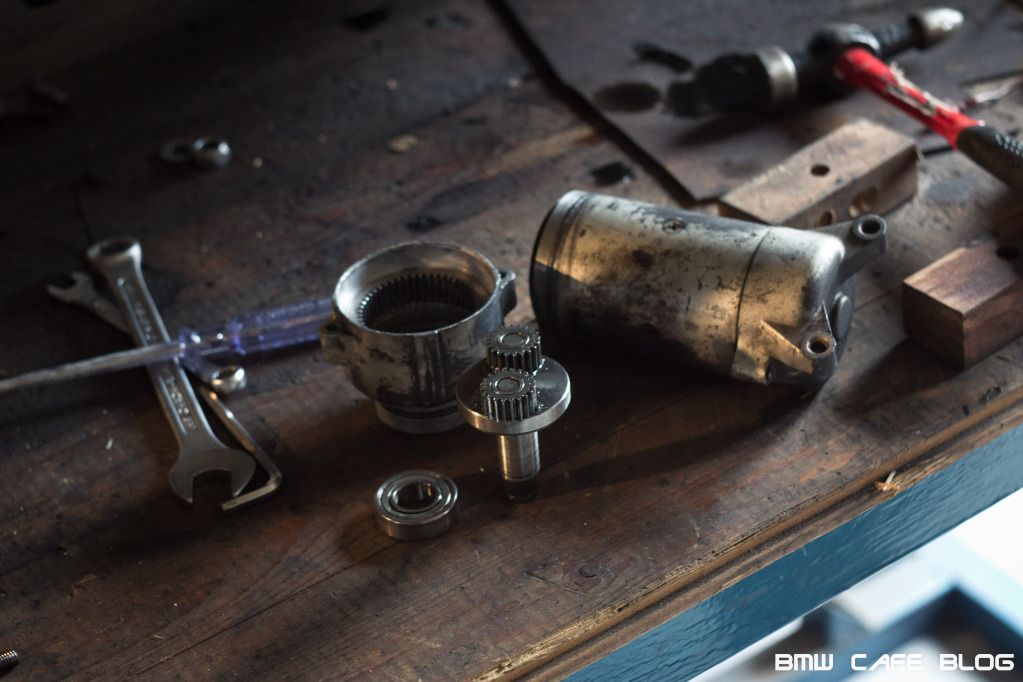 And last Friday was the day we would solve the problem. The planetary wheels spin inside a bigger sprocket that should be fixed with the use of some kind of slipper clutch. Our starter didn't fix the big sprocket in place, so it was just spinning the sprocket instead of the engine. We fixed it in a very professional way: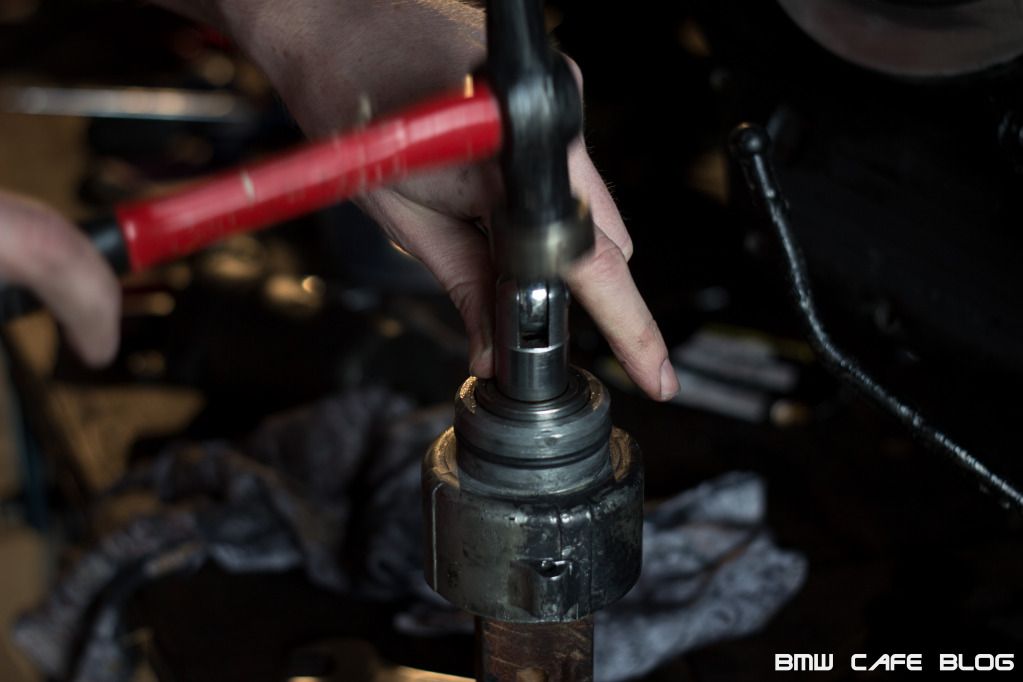 We fixed that problem, but the 'clanging' noises were worse after that. We ran out of time and gave up. For now.