My car failed the yearly safety inspection (leaky exhaust), this meant I am not allowed to ride it until it's repaired. Problem is: I had to go to work today and it really is a long way to work (for people familiar with Dutch Geography: I live in Utrecht and work in Purmerend). I've never been eager to use any of my bikes for a commute this long. The Enfield is way too slow, the BMW is way too uncomfortable and the CB is a bit scary in the very heavy modern traffic (it only has one disk brake. It actually accelerates much faster than it decelerates…).
I had no choice, so I took the CB. I made the route a bit (much) longer by avoiding the highways, but arrived at work cold and in time.
The way back was more fun (warmer, no head wind). I spend most of the way back trying to think of longer routes so I didn't have to stop riding. I love riding that bike.
The long way back took me past some great (historic) places. I really should do this more often.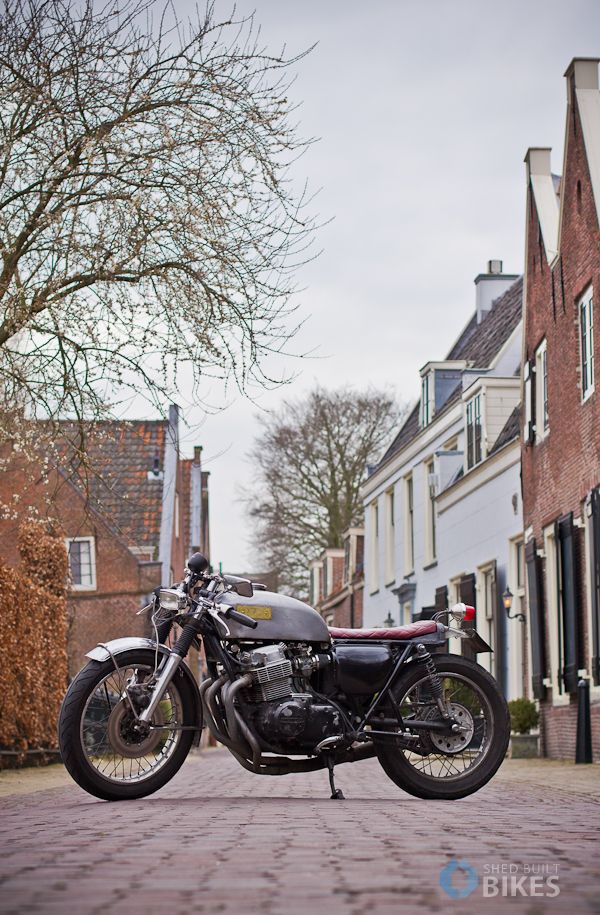 one happy rider: