Yesterday was a perfect day to test the new Gopro Black. Right out of the box the wifi connection was way more stable then on the White (but this may be due to the recently released new firmware upgrade which is also available for the White).
The Black can handle extreme resolutions (up to 4k!!), much higher than my computer monitor can handle, so I am not too interested in that. Much more interesting is that it can record at much, much higher frame rates than anything else on the market, resulting in very nice slow motions.
This is a slow motion 960p/100fps:
(don't forget to set Youtube at the highest possible resolution)
The black also has a wider view than the White (170 degrees vs. 140), which is neat for action shots. It also handles low light and high contrast situations much better, the latter is clear from this video: Even filming straight into the sunlight the sky is not over exposed and the ground is not under exposed. Very impressive in this harsh daylight.
The Black comes with the same waterproof casing as the White does, so dirt and water are no problem. It can also take quite a heavy beating.
In the process of testing the camera I manged to get the Enfield slightly dirty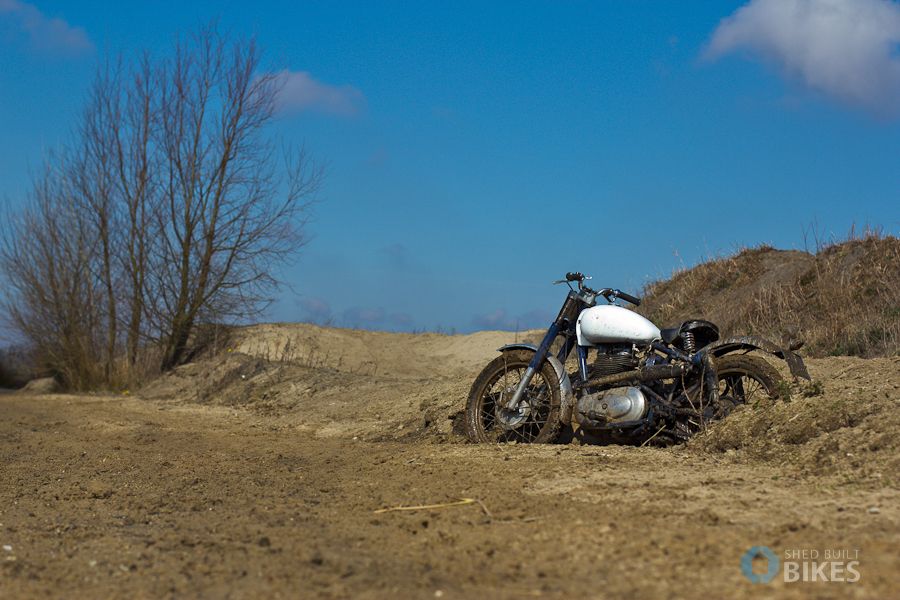 But it held up fine. I think even my fender repairs held up fine, I'm not sure though:
On the way back I passed this lovely scene: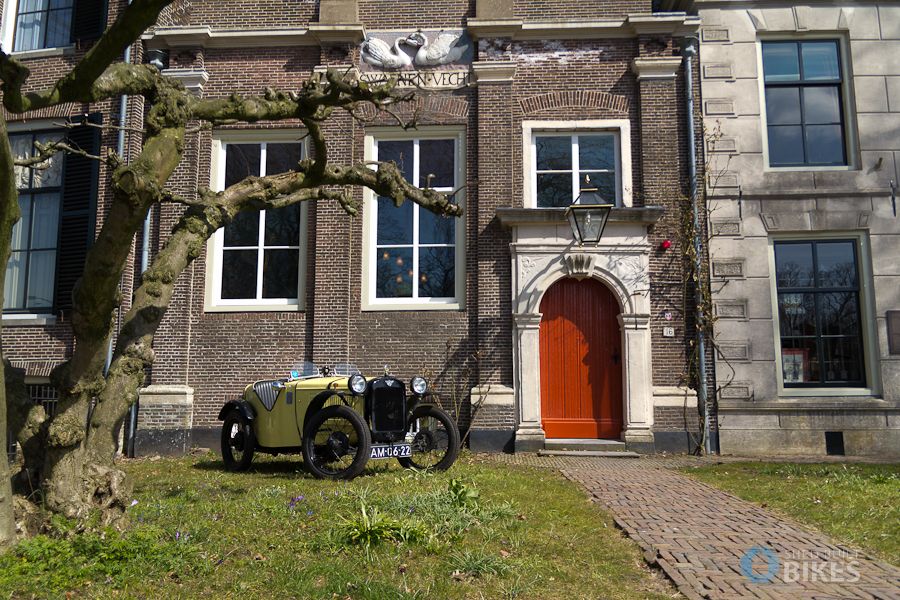 A great way to spend a Sunday morning!