This week summer has finally started. Last Wednesday the skies were bright blue and temperatures were high. I took the CB for a rid through the countryside to get to Vincent's place where the Virago sits.
Waiting for the ferry over the River Rhine (Lek) at Culemborg city:
We spends hours and hours on the broken starter of the Virago. The work mainly involved hammers, grinders and a welder. It really is a pain to get the starter out, especially if you've already done it countless times, so we really, really wanted to fix the problem and went out of our way to do it right. And then, in the end, there's the very, very tense moment that you try to start it for the first time after a lengthy repair. I flicked the ignition switch, and started to press the starter button.
It ran even before I even really pressed it it. It started on both cylinders straight away, within a millisecond. Sweet!!!
We'll be doing a few shoots with the Virago (and yes, a girl), then we're going to sell it so we can FINALLY start on the SR500.
In the mean time we also did some work on Vincent's Ducati. The bike doesn't have a mid stand anymore, since it would be in the way of the battery. We had to be creative: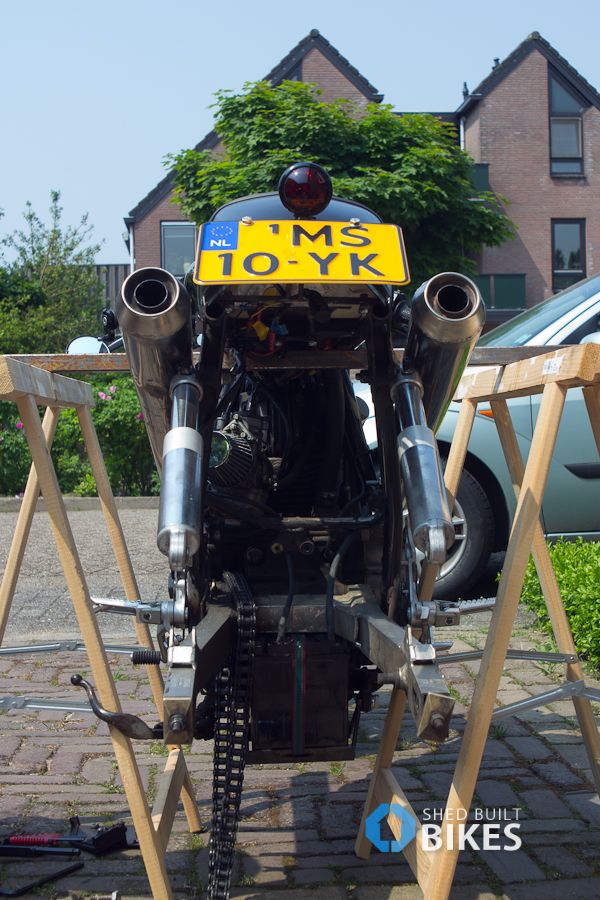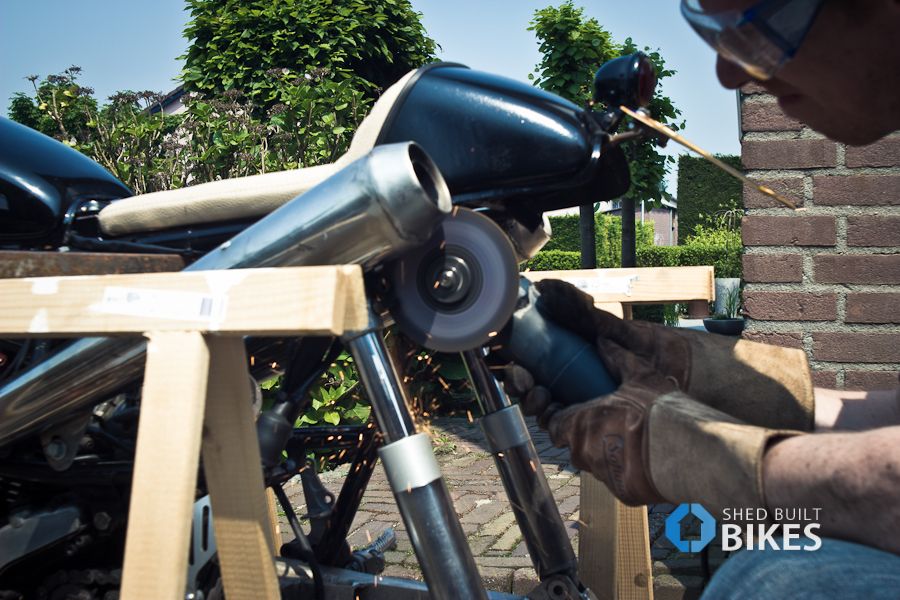 All this to swap the aluminum, lightweight, swing arm for a steel one. More on that on Vincent's blog Desmomeister.