It's been a long while since I photographed Ton's Kawasaki Z750 Tracker in Amsterdam:
This time it was Ton's turn to head over to my place. Although the Kawasaki is built as a tracker, and Ton would love to give it a go at dirttrack racing, the Kawa has hardly seen any dirt. We had a fantastic, but not entirely trouble free, scramble in the parts of the local woods where riding is legal.
Ton's kawa had some kickstarting trouble, but bump starting was no issue:
And very uncharacteristically: The Enfield wasn't trouble free at all. Right at the start I bend one of the food pegs hitting a tree, after which I lost the peg rubber a few times. The chain needed tightening and jumped off a few times too. More worryingly: It suddenly lost most power and was hard to keep running and nearly impossible to start.
It took me a while before I found the cause: Amazingly enough the sparkplug cap had come off on a very rough part….. Even more amazing is that it does run with the cap next to the spark plug.
But enough words, the photos: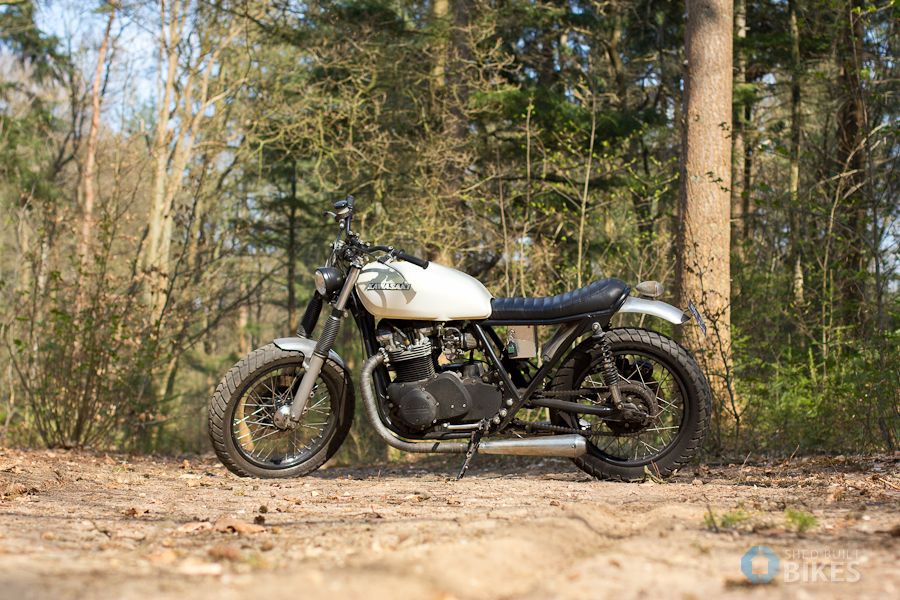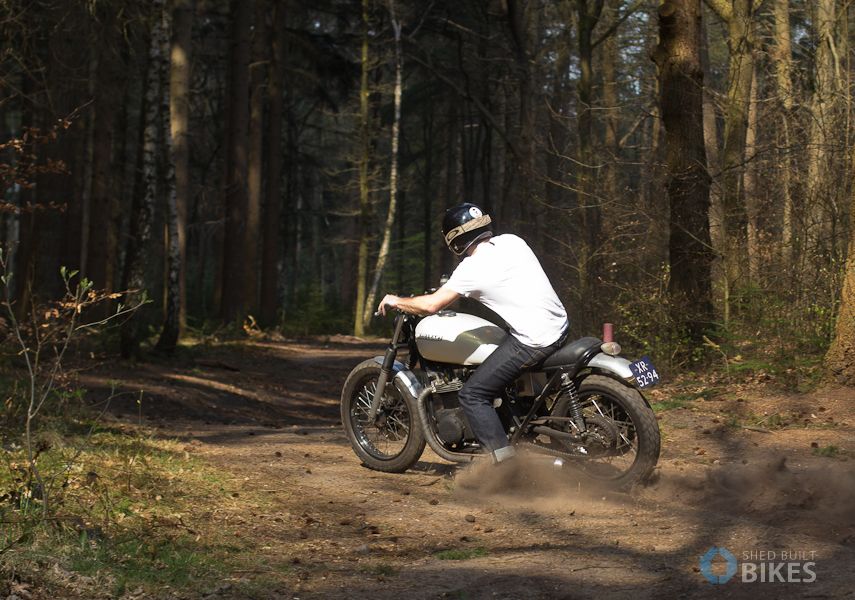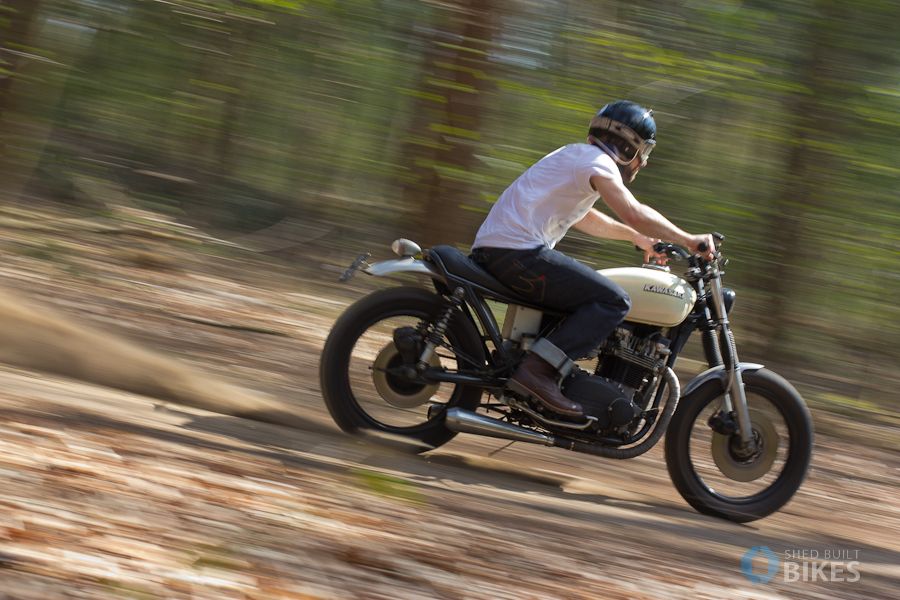 I tried to film from the front of my Enfield, but unfortunately the Gopro wasn't very cooperative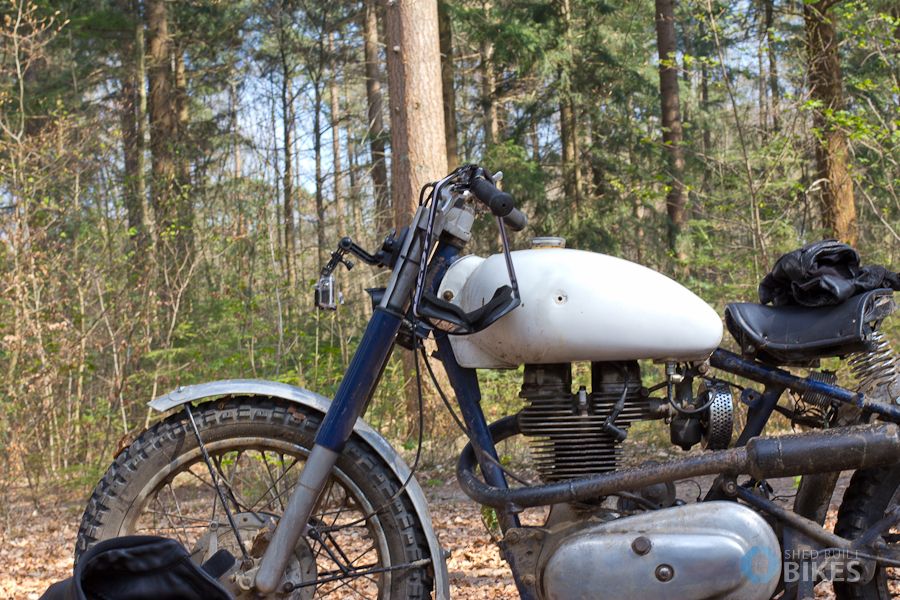 All in all: Great times again.
Ton told me he might be selling the bike! You can see the bike next week on the Rusty Gold meeting in Amsterdam, or email me via the contact page of this website.