I had a very busy, stressful, but fun week at work. So work hard, play hard was my motto for this weekend. I kicked it off Friday afternoon on the Enfield:
It's simply always fun to ride that bike, it never ceases to amaze me.
Saturday was the last Saturday of September and that meant two things: 1. Good weather. It's been like that for years on end. In case you want to know why I know: 2. It was the day of the annual Veteranentreffen in the city of Woerden and for the last couple of years the weather has been excellent during that meeting.
They call it Veteranentreffen (veteran's meeting), they should have called it: The thumps up meeting for people with smiling faces. That would have covert it much better.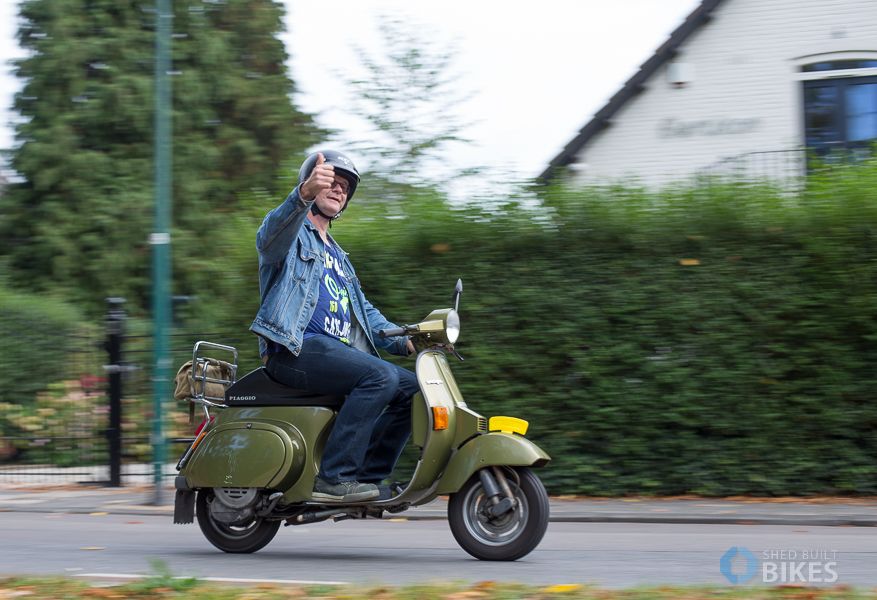 It was absolutely brilliant.
I took the Ariel:
and parked it at the Ariel club stand. Normally I'm not a fan of single brand clubs, they tend to be very single minded. The Ariel club however is a very open minded, great bunch of people! I am happy to be a member: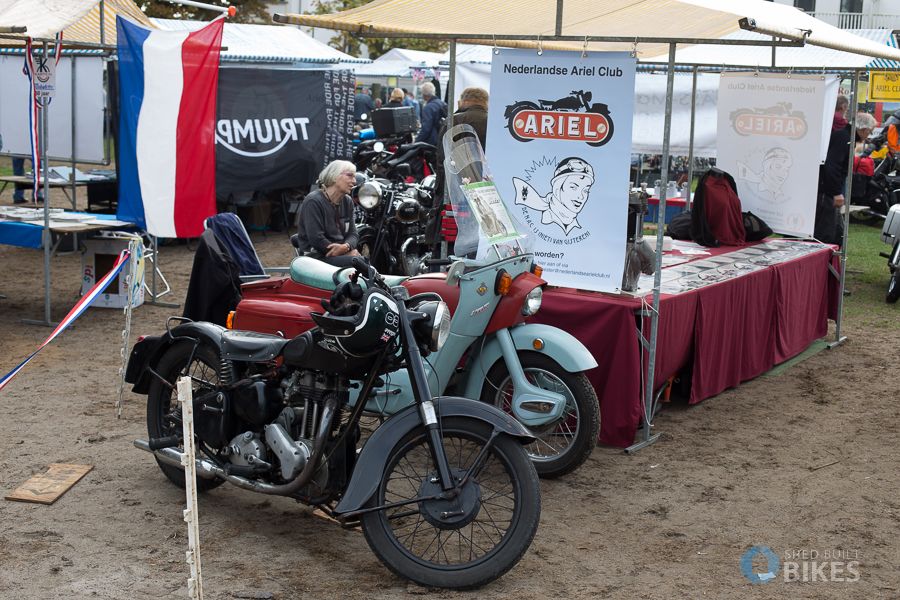 I than walked around the field, met a lot of friends, talked until my jaw hurt and took some (586…..) photo's of people arriving:
There we some truly spectacular bikes. Including a true Brough Superior.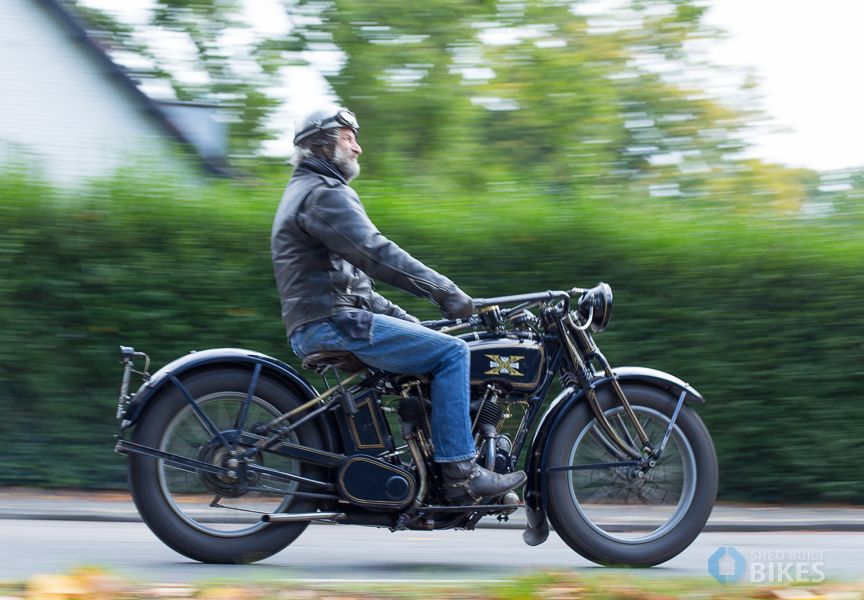 I really had a fantastic time. Halfway in the afternoon I had to rush back though. I had a photo shoot planned with Jesse and her horse Blade. Here is a sneak preview of that shoot: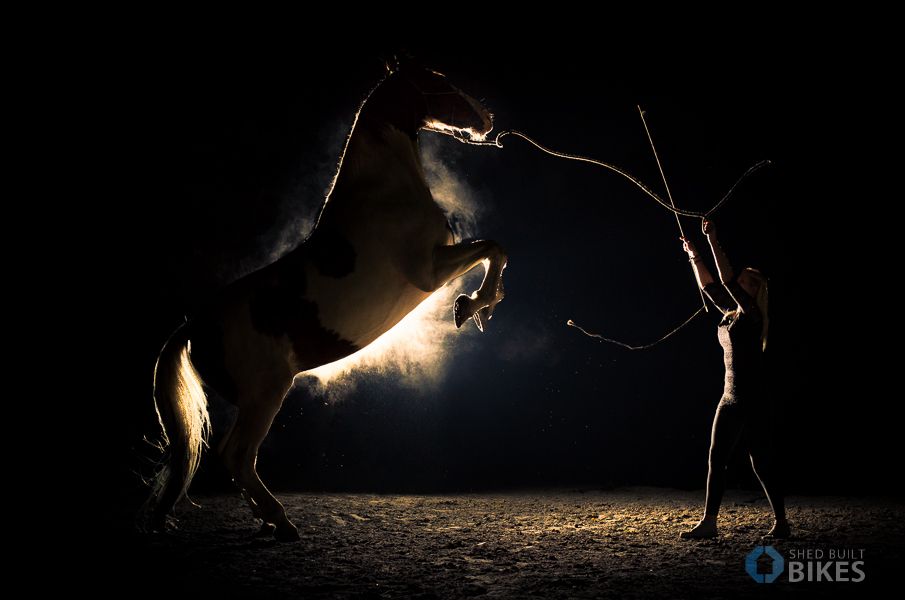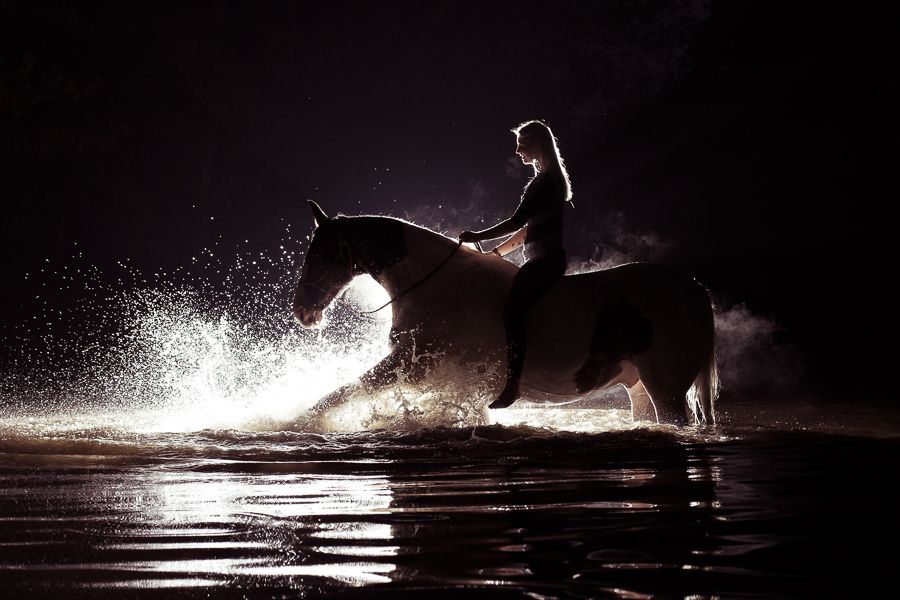 Those are just two random examples. I am very happy with the result. I was exhausted after the shoot though. So I slept into the morning today and woke up just in time to rush off to the Distinguished Gentlemen's Ride starting from the city Wageningen. For people who are unfamiliar with the DGR: It's a bunch of people on old bikes, dressed smart and trying to attract attention. The goal is to collect money for the fight against prostate cancer. I met up with them at Amerongen castle. The turn up was massive.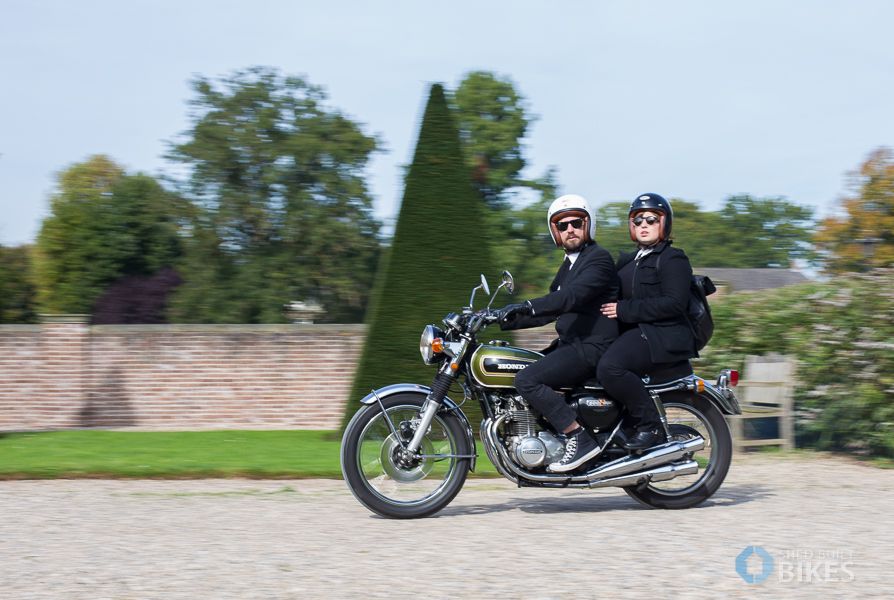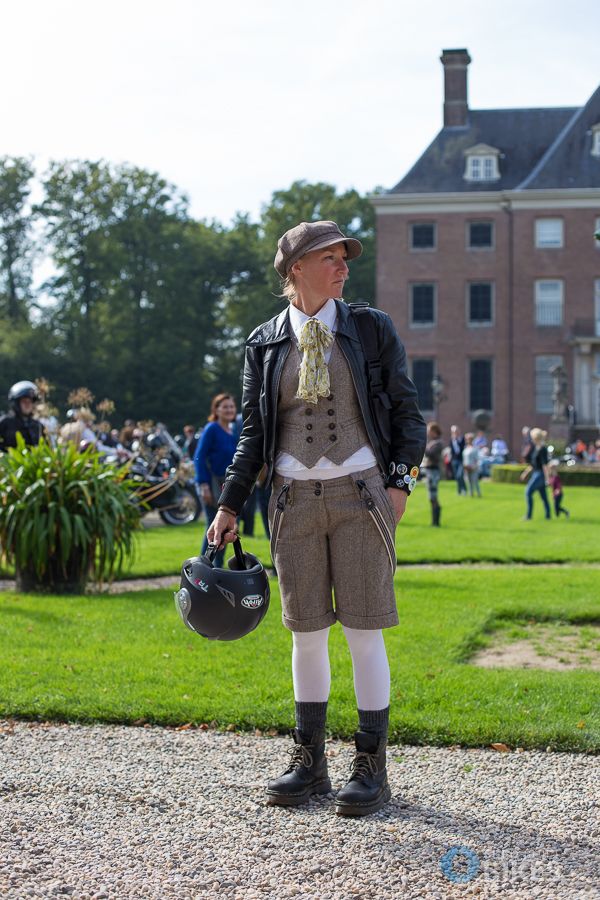 I then kicked the Ariel back to life and rushed off to a BBQ.
Good thing I need to work this week, so I can try to rest a bit 😉
I have a shit load of photo's to sort out. The photo's of the DGR and the Veteranentreffen Woerden will go up later this week. Stay tuned.