On Thursday we worked on the SR500 again. It's a 35 mile ride over the highway (boring) if I take the car (boring). The other option is taking one of the bikes. Last week I took the Beemer, this week I again had to chose which bike to take. Fml.
With a small chance of rain (the BMW has velocity stacks and no air filters) I chose to take the CB. The Enfield would have been nice too, but I first want to do some more miles with the new inlet valve before I go on long trips (I made a huge detour of course).
I went back home in the middle of the night. I really, really love riding at that time, especially on the CB. I Hardly saw any cars at all, the air is nice and cool and engines always seem to run better on cool summer nights. Very relaxing, very enjoyable.
I was just in time before the ferry at Culemborg stops taking vehicles (last week I was way too late, sorry for the crappy cell phone pic)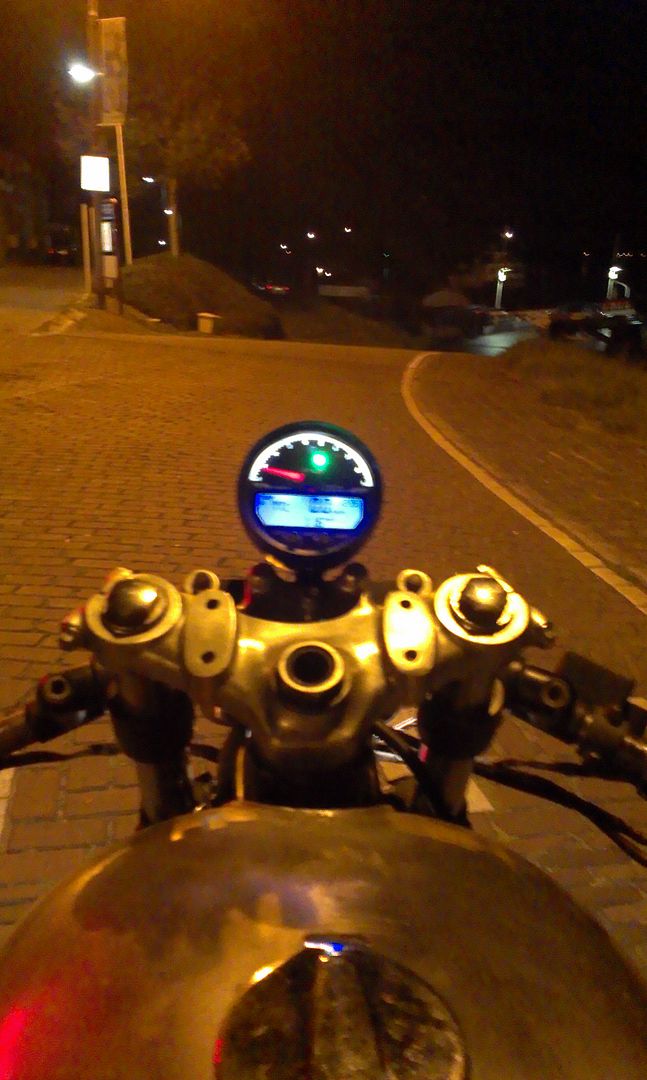 Back in the city where I live I took some time to make some photo's: